Auchindrain is on the A83 just south of Inveraray in Argyll. Click here for a map.

Auchindrain is a genuine historic site. With the exception of our 1970s Visitor Centre, everything you see was here back in history. Nothing has been added or taken away. Most people find their visit to Auchindrain a magical experience, but we want you to visit us knowing what to expect. Unlike most traditional museums that offer exhibits in glass cases, Auchindrain is a place to experience and immerse yourself. The buildings are every bit as much part of the collections as the objects within them. The same is true for the landscape, which contains evidence of how the site was used and evolved over time. The township is preserved as it was in the past, and we consciously avoid dressing it up to look too polished. This will allow you to understand and appreciate its authenticity.
On most days there is something going on. We are always working to keep the buildings in good order and farm the land (you might see or hear the tractor working). A few times a year extra activities and special events bring the township fully back to life, but most of the time your imagination will help you sense and feel how things were.
Very deliberately, there are no labels or interpretation boards within the township itself. We will lend you a guide-tablet that enables you to explore in your own way with information relevant to your location as you go round. The tablets are available in English, Gaelic, Dutch, Italian, German, French and Spanish. If you prefer, we can offer you a printed guidebook instead, in English, French or German, but this contains much less of the township's rich history than the guide-tablet. Other than on a pre-booked basis for schools and larger groups, we do not offer guided tours. Allow 60 to 90 minutes to complete the walk around the site. Expect a walk of about a kilometre from the car park to the furthest building and back again. In Argyll we owe the beauty of the landscape to the weather, which can be as dramatic as the scenery so please bring your waterproofs! We advise strong shoes or boots because the township's roads and paths can be uneven and (in places) muddy. Auchindrain is not an easy place to visit for people with mobility difficulties, because adaptation for full accessibility would damage its special nature. The roads and paths include gradients (marked on the site map), and most wheelchair users are likely to need assistance. We do not yet have a fully-accessible lavatory, and there are steps up to the doors of the Visitor Centre. There are, however, plenty of places to sit and rest on the way round.
In a small way Auchindrain is still a working farm. We have sheep and they may have been out, so watch your feet and please wash your hands before eating. Well-behaved dogs are welcome, but must be kept on a lead - please clear up anything your dog leaves behind.
Our Visitor Centre contains a shop offering a wide range of books, local crafts and souvenirs. It also houses our coffee shop. It closes from November to March. But the Township remains open to visitors at reduced entry fee.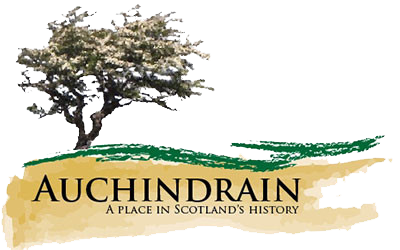 Explore Auchindrain
Click the button below for an online interactive tour of Auchindrain.
Start Exploring