WHM: Auchindrain's Women at the Shielings
An annual tradition of the township's women was their migration to the shielings in May or early June. Auchindrain's shielings are located around a day's walk north of the township, and although the men would go first to ensure that the structures were able to be lived in, and to repair the turf and stone walls and thatch which had deteriorated over the winter, they soon returned home leaving the young people and women to spend up to three months in these isolated places.
The annual migration to the shielings allowed the cows to graze on the lush upland pastures, giving rest to the grazing land nearer the settlement. The women milked the cows (and sometimes sheep) every morning and night, and it was said that these upland pastures produced milk far superior to that produced by cows grazing near the townships. With this milk, the women produced a supply of butter and cheese for the Autumn and Winter months, with the butter being salted to keep it fresh. To ensure that the milk wasn't contaminated, it was essential that the shielings were located near a river to allow for the wooden butter-making equipment to be scrupulously scrubbed clean after every use.
Oatmeal and salt were taken to the shielings as food, which would be supplemented with cheese, curd and butter made from the cow's milk. In some places, the men would occasionally travel to deliver more food, and return with the butter and cheese already made. There are stories from Mull that the men would travel back by horse with barrels of cream on either side of the saddle, and by the time they got home, the motion of the horse had made the cream in to butter.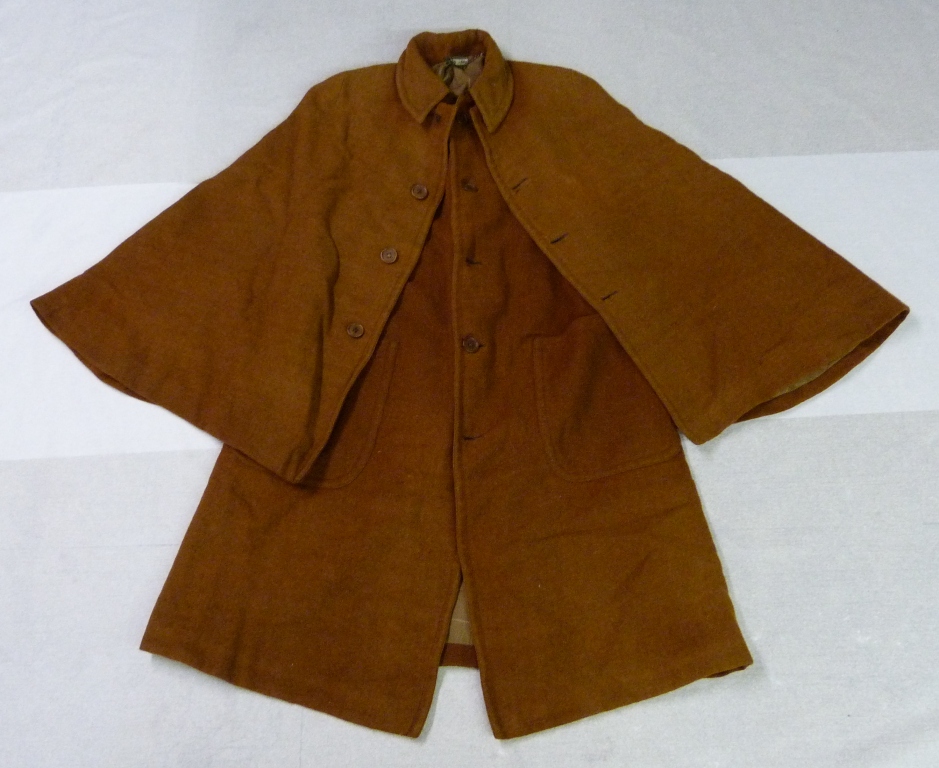 Another of the women's jobs would be to collect plants which could be turned in to dyes for yarn or cloth, and there are stories of the women taking spindles and spinning wheels to the shielings with them to fill the long, light evenings and mornings. Within the collections of Auchindrain we have a jacket that was dyed using crottal, a type of lichen, and with such a bright colour you can see why collecting these plants would have been an important task.
We believe that at Auchindrain the practice of heading to the shielings every year ended in the 1840s, but in some areas of Lewis it was continued up until the 1950s. It is remembered fondly in Gaelic poetry and songs, many of which mention that it was a place of courtship, and as Auchindrain's shielings were very close to those used by nearby Brenchoillie and Killean, it was a great place for young women and boys to socialise and work together, away from too many prying eyes. Tobar an Dualchais has a great collection of songs written about the shielings, and here you can hear a song sung by the Oban Gaelic Choir during the 1967 Mod, within which a man tells of his love for a girl and he thinks of times when they were together at a shieling