When Did That Chimney Come Up?
In 1971 Alexander Fraser wrote a book entitled Lochfyneside, a History of the District in Recent Times, within which he seems to solve one of Auchindrain's many mysteries.

When first built, Auchindrain's longhouses would have been one large room, with a central hearth and wooden partition to separate the living area from the byre housing cattle. Over time a permanent stone wall replaced the wooden partition, and within this a chimney was built which allowed the fire to move from the centre of the room to a gable wall. Within Auchindrain's longhouses we know that the stonework of the exterior 4 walls and this central dividing chimney are different, the latter being both later in date and better crafted. As such we've always thought that they were built by someone who possibly came from outside the township.

And this is where Alexander Fraser comes in to help us, stating "the miller in Braleckan, called Turner, was not only a miller but a mason; his son no longer worked the mill and had become a mason and a crofter. These two men built fire-places against the gable walls of the houses in Auchindrain".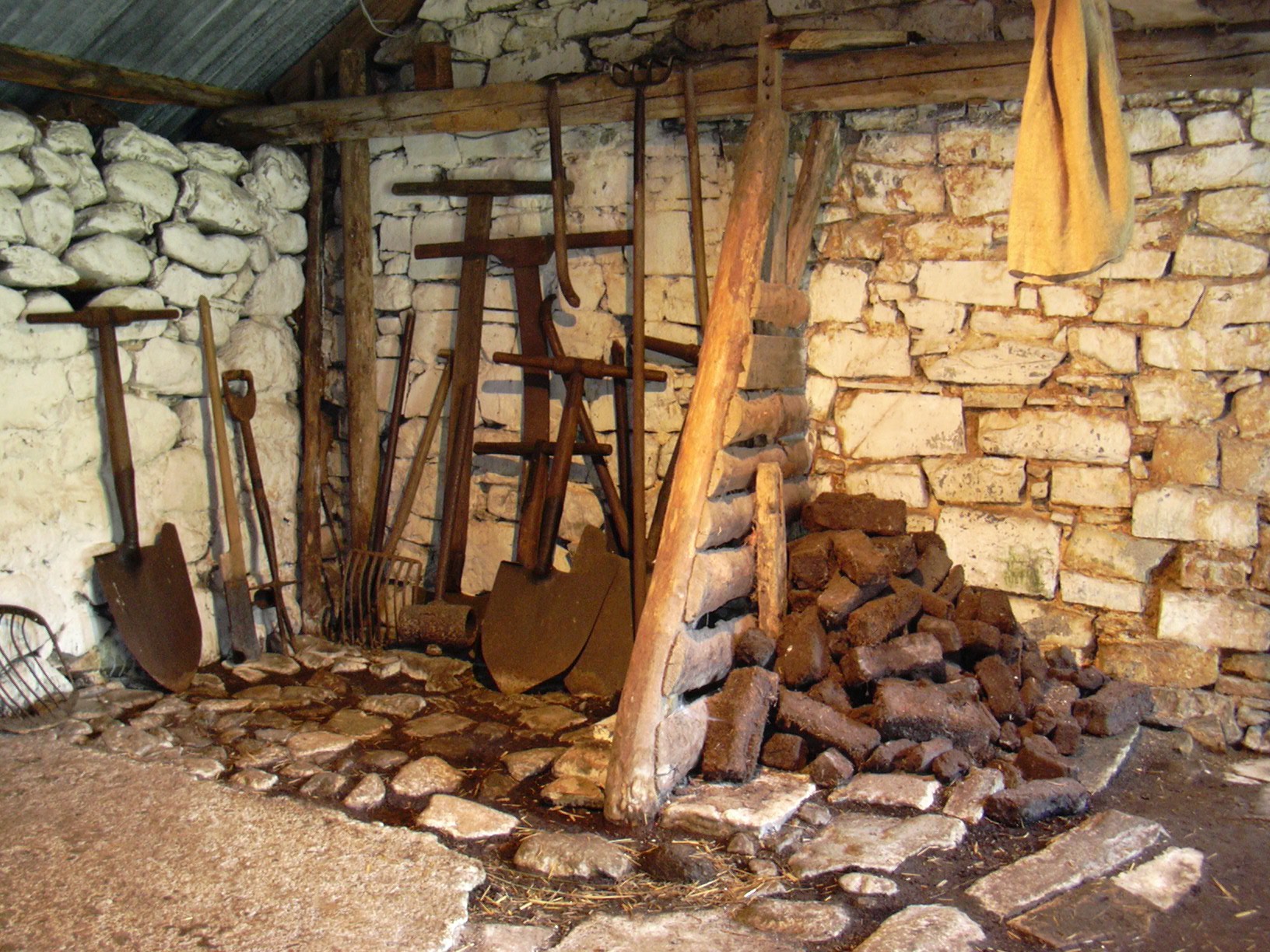 Using census data to help us, the first Tuner we know of in Braleckan is John and his wife Catherine, both 40 years old, who are listed within the Duke of Argyll's list of 1779 along with their 4 children. There are no Turners living in Braleckan for the first census of 1841, possibly because John dies in that year, but in 1851 John and Catherine's son Dugald, now 52, is living there with his family and working as a miller. Dugald and his wife have three sons, Duncan, Angus and John.

All three sons leave Braleckan by the 1861 census, and Duncan and Angus have so far been hard to trace. But we do know that John moves over the headland from Auchindrain to Ardchonnel on the shores of Loch Awe and works there as a mason. Dugald dies in 1874 due to cancer of the stomach, and it's John that is the witness to his death, perhaps confirming that he travelled over to see his parents more often than the other two sons.

So this gives us a good timeline to work with - if it were Dugald Turner and one of his sons who modified some of Auchindrain's buildings, we can date their activities to between roughly 1861 when the family are known to be living in Braleckan, and 1874, when Dugald dies.

The earliest photograph that we have of Auchindrain is from the 1890s, which we can date to between 1893 and 1897 as it shows our building ACHDN.D with a roof of iron sheets, which happened in 1893, and building ACHDN.E under thatch, which was changed to slate in 1897. Happily, the three longhouses pictures, buildings ACHDN.A, D and H, all have two chimneys, confirming that the Turners had already completed their work by this time.

For now, and with the evidence we have to hand, that's all we confirm. But thanks to Alexander Fraser we're one step closer to solving another of Auchindrain's mysteries.