Bones Found Within Barn Walls
In the winter of 2018 building K, The Bull & Wool House, was damaged during a storm and part of the south gable collapsed. Repairs were undertaken during the spring and summer of last year and included taking down the gable wall so that it could be rebuilt back up using the same stones. This building is named after a reference to it in a letter written from Eddie McCallum II to the Argyll Estate in the early 20th century, noting that the building was in poor condition and requesting materials for its repair. We believe that the outcome of this letter was that the building was substantially reconstructed and clad with a new roof, and as far as we're aware no other major repairs have been done to the building since.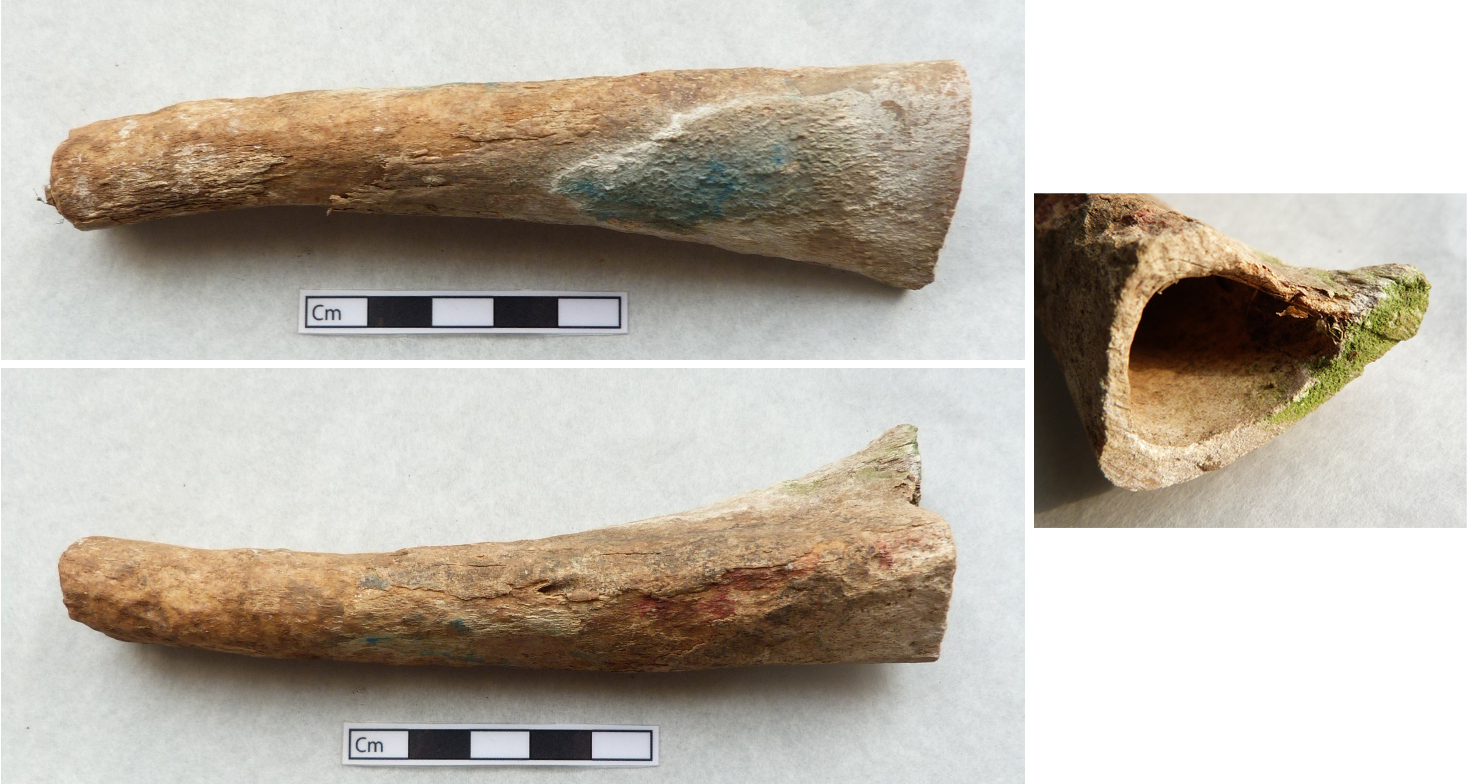 Within the "hearting" (the small stones and mud used to fill the middle of the wall between its two faces of stone), our team found two bones and a small block of 'keel', all of which could have been there since the early 1900s. Keel is a type of sticky paste used to mark sheep to show which farm they belong to, and it's also what some of the young people of the Township used to graffiti their names on to the rafters of this building. We believe the two bones are from sheep, and one has a deliberately cut end suggesting that it had been butchered for food. It's a common practice within Scotland to place charms such as spindle whorls in to the newly thatched roof of a building to bring good luck, but with these objects we think it's just as likely that they were bits of rubbish accidentally gathered up during rebuilding.