Bodice Conservation Update
As promised, here's an update on the bodice that we found in Eddie's attic, which is currently with Tuula Pardoe of the Scottish Conservation Studio getting some much-needed TLC.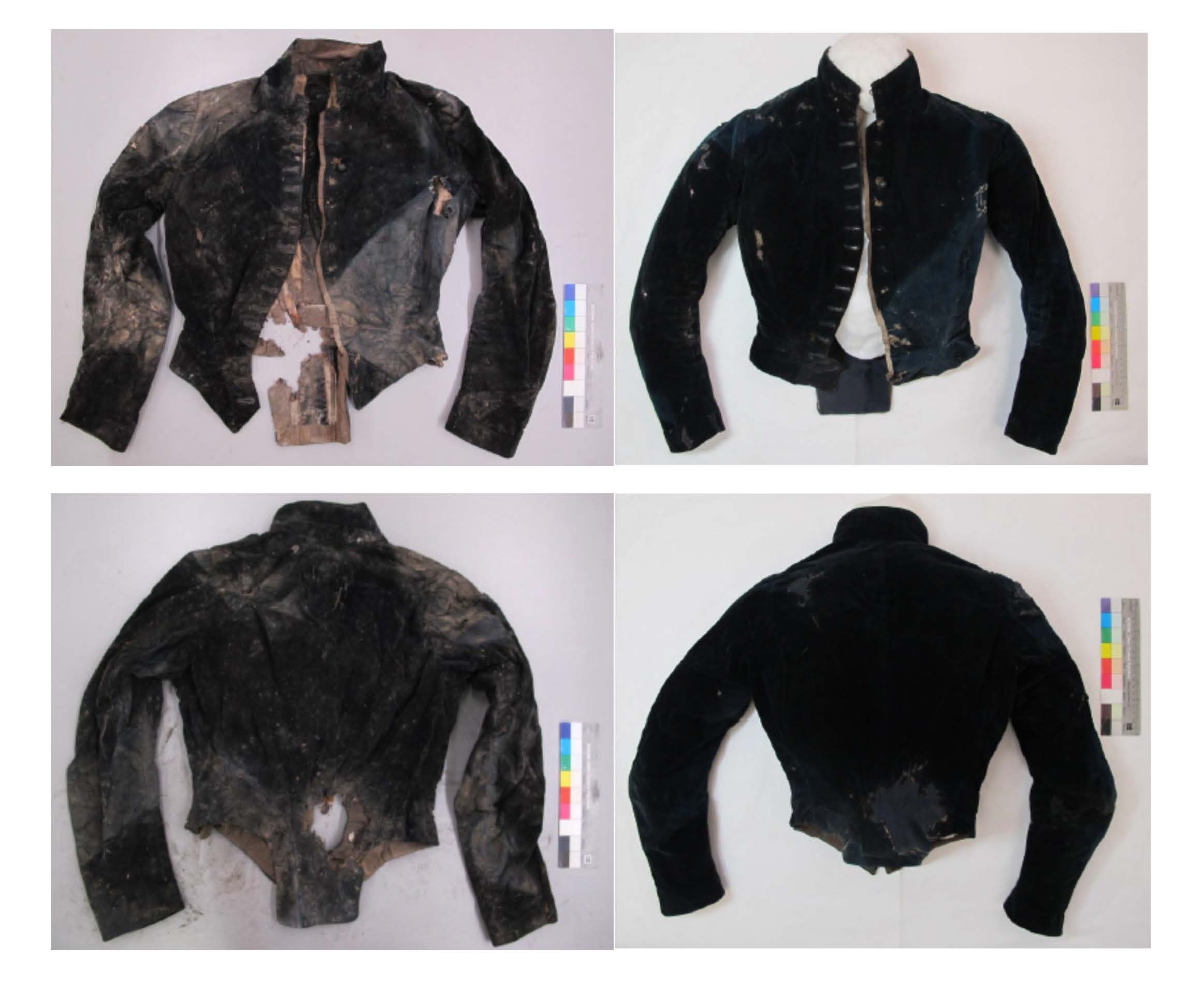 Given the fragile nature of the bodice there was a worry that brushing at the velvet too much would cause more damage, but Tuula has told us that much of the velvet nap is well attached to its ground fabric. She's been using magnified headgear to allow her to fully see the process, dislodging the dirt by going over a small area several times with a brush. And what a difference its made, revealing the teal colour of the velvet underneath, which has remained surprisingly vivid despite all that time hidden away in the dust and dirt.