A Visit From Auchindrain Descendants
Last month we were delighted to host a member of the Munro family here at Auchindrain, a descendant of Duncan and Flora who lived in our building R from 1904.

Our guests toured the site, had a look around their family home, and viewed some objects that we believe belonged to Duncan and Flora's sons. They were possibly the first members of this family to have been inside building R since the 1920s, when the family moved away from Auchindrain to nearby Cromault.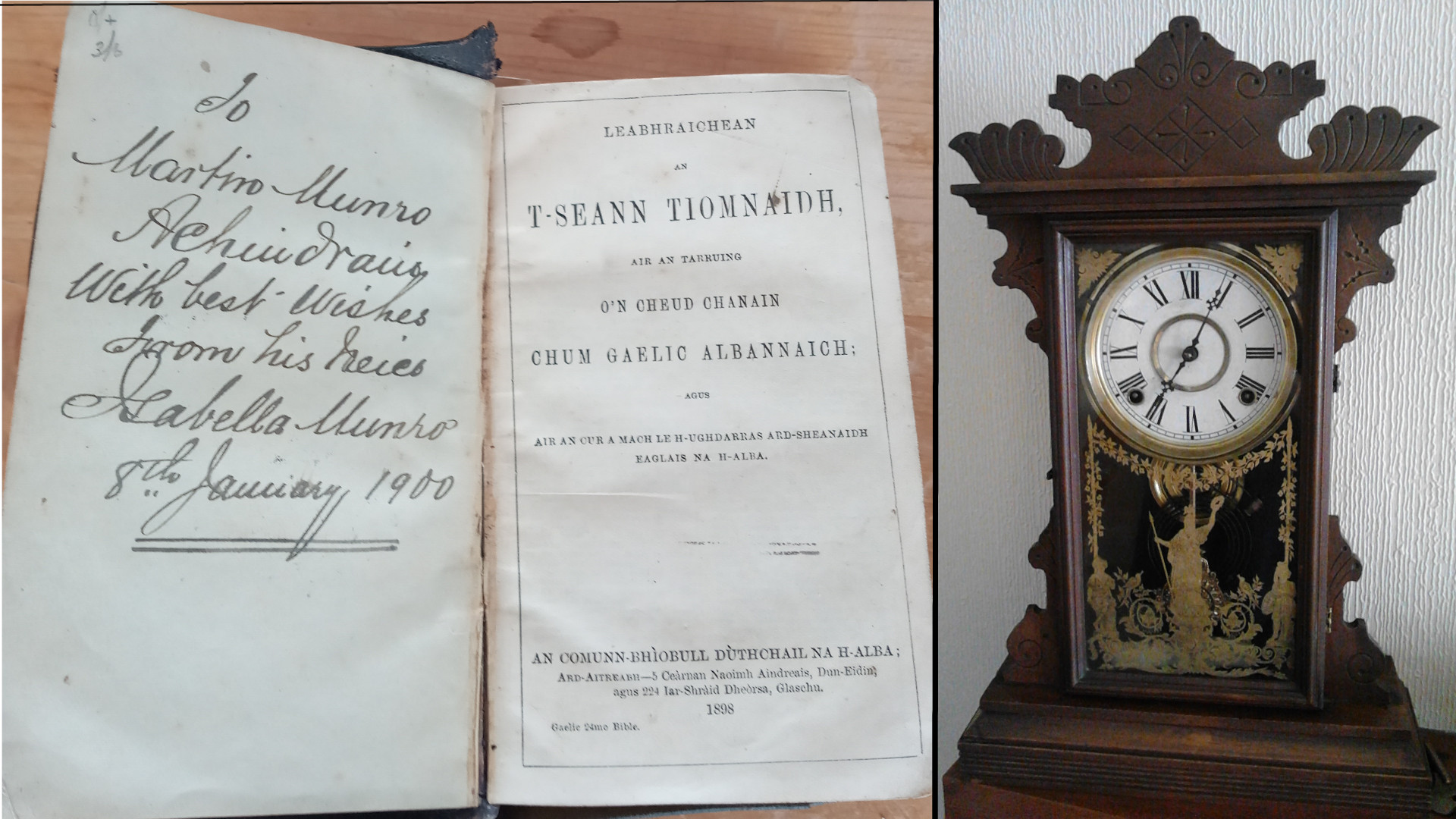 The Munros brought with them photos of some other heirlooms held by the family, which include a Gaelic bible and a wooden clock with glass front. The bible, inscribed to Martin Munro from his niece Isabella, must have belonged to Martin who has our building D named after him. In the 1901 census Martin is living there with his mother and brother, Malcolm, as well as Malcolm's children Edward, John and Isabella. Isabella would have been around 21 when she inscribed this bible for her 42-year-old uncle. She went on to marry John McGugan of our building O and their daughter Mary, born in 1910, owned and ran a shop in Inveraray.